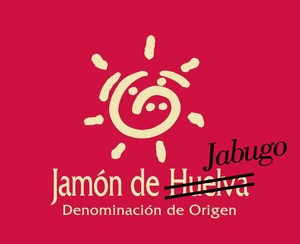 After several years of litigation, the Supreme Court of Madrid has overturned the decision of the Ministry of Agriculture which originally denied the name change. From now on, the "Jamón de Huelva" Protected Designation of Origin will be renamed "Jabugo".
So far, only hams produced in Jabugo, such as Cinco Jotas, could carry this mark on its label. This left out a lot of producers in the same area (Sierra de Aracena), which could not benefit from the power of this brand although they still offered high quality Pata Negra ham with similar characteristics.
In favour of this change were the city of Jabugo itself, the Regulatory Council of the D.O and many residents and businesses within the swine industry. The main opposition was the Asociación Auténtico Jabugo (Jabugo Authentic Association) and two major manufacturers: Sánchez Romero Carvajal (Osborne Group), which is the manufacturer of Cinco Jotas, and Consorcio de Jabugo (Agrolimen Group).
From a consumer's point of view, the change appears positive because it simplifies the product. Enough people have difficulty keeping up with the differences of race, food and the zone of production of pigs, and above all also need to know that Jamón de Jabugo is Jamón de Huelva, but that Jamón de Huelva can't be considered as "de Jabugo".
As for quality, the Regulatory Council will now have to ensure a much more valuable mark than previously, and should therefore put extra controls and filters in place in order to prevent a potentially huge disaster.
When will the change in D.O. come into effect?
It came into force last March. On August 1 2015 has been published in the Official Gazette of the Ministry published a resolution declaring it accepts the decision and the name change will come into effect, and on March 7 2017 the new name was entered in the Community Register of PDOs and PGIs.