The term Reserva has two meanings when it comes to ham, either pata negra or serrano. The main and most common meaning is that it has a long maturation in the cellar (bodega). Royal Decree 474/2014 regulates the use of this term, but it's not really quality assurance (as formerly went under the name Pata Negra a few years ago), since it allows its use with the only condition of a minimum curing period of 12 months (Reserva) or 15 months (Gran Reserva). However, there are few high-end hams that have Reserva in their name: Jamón Joselito Gran Reserva, Jamón Maldonado Reserva Alba Quercus, Jamón El Coto de Galán Gran Reserva).
The use of epithets Jamón Ibérico and Jamón de Bellota, by contrast, is much more regulated and can only be used, respectively, when the pig is Iberian (or crossover) race and when it has been feed on acorns in the pasture.
But in the ham sector we also refer to Reserva as a certain quantity of hams and shoulders that a vendor puts in charge of a producer months or years in advance.
These reserves help farmers and manufacturers to plan and finance vintages, while the merchants not only ensure the stock but can choose the pieces and monitor their progress throughout the maturation process.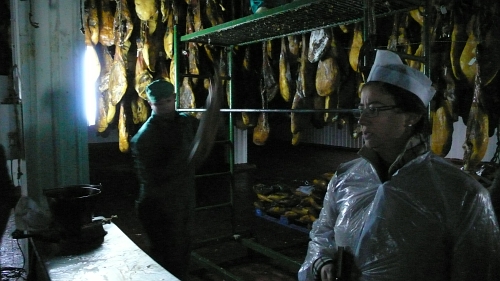 Photo 1: Visit from the staff of IberGour to the Cinco Jotas reserve in Jabugo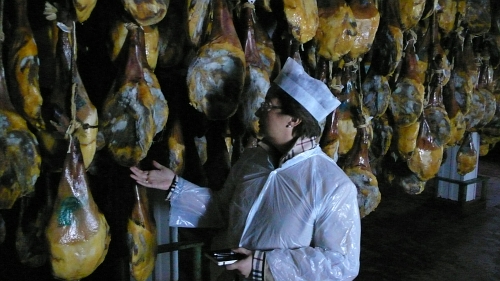 Photo 2: Cinco Jotas shoulders in the Jabugo cellars at the IberGour reserve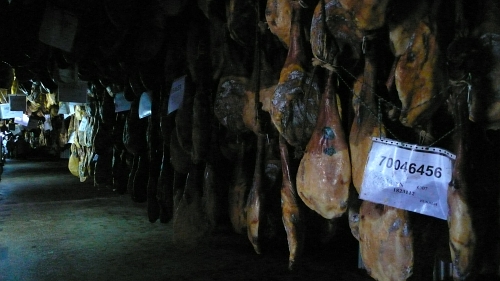 Photo 3: Labels identify the reserves of each merchant in the cellar
Normally, a company – IberGour, for example – reserves hams when they have already had a year or so of curation. From then, they begin to pay monthly, so they aren't paid at once but in instalments over two years.
This system has a major drawback: it is difficult to predict falls in demand 2 or 3 years in advance due to economic crisis or the evolution of competition. Thus, a store or a restaurant can be found with a collection of hams they have been paying off for several years and finally cannot sell at the expected price.