Christmas Hamper with Jamon Chaparral (ref. 15J03)
This hamper's content
1 x SPANISH HAM (choose among 5J Cinco Jotas, Ibéricos GM e Hijos or Joselito)
1 x Ham Holder and Ham-carving Knife IBERGOUR
WOODEN BOX with IberGour label
SPANISH HAM
Spanish ham of the highest quality.
IBÉRICOS GM E HIJOS Bellota Ham:
Artisanal cured Spanish ham from bellota Iberian pigs, reared on the open range in Extremadura on a diet of acorns and grasses native to the pastureland.
[browse Jamon Ibéricos GM e Hijos Bellota Ham]
Ham Holder and Ham-carving Knife IBERGOUR
Ham holder for cutting hams and shoulders. Easy disassembling and reassembling. Stainless steel anchoring pieces. All needed tools are included. Platform Size: 38.5 x 17 cm. Height: 40 cm. Ham carving knife with stainless steel blade and wooden handle. Blade length: 25 cm. [browse Ham Stand and Jamon Carving Knife]
WOODEN BOX with IberGour label
El lote se presenta en una caja de madera, claveteada y sellada con un membrete de IberGour. Esta caja de madera va envuelta en una caja de cartón grueso para garantizar su protección.
Podemos incluir gratis un mensaje de regalo (podrás indicarlo más adelante cuando rellenes los datos de envío y pago).
Packaging
The hamper comes packaged in a wooden box bearing the IberGour label, which is packed inside a cardboard carton to prevent damage.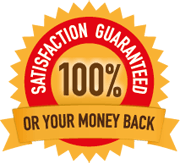 We guarantee that you will love this product, or we will pick it up for free and give you a full refund
6 months guarantee
No questions asked
No small print
Why buy from IberGour?
Specialists in online sales
More than 25,000 clients throughout Europe
FREE Shipping for orders starting at

200 €
Our customers' reviews
Nobody has reviewed this product yet.