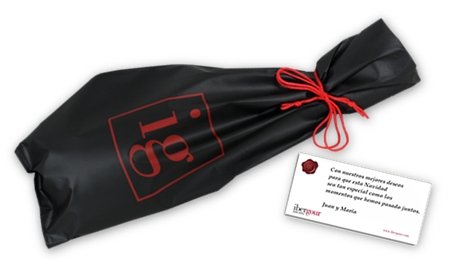 Orders shipped as gifts are accompanied by a gift note with the message or dedication you indicate and a packing slip without prices.
1. Set up your shopping cart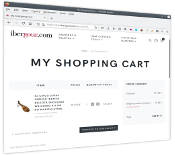 Locate the products you wish to give and add them to the shopping cart. At IberGour you can find:
When you have all your products in the cart, click on the "Proceed to Checkout" button on the shopping cart page.
2. Gift options: personalised card
There are 4 steps for making a purchase: shipping address, gift, payment and confirmation.
In the second step you will be asked if you want to send the shipment as a gift.
Tick this option (see the image) and click on "Continue".

3. Write your message for the gift note (free)
You have 10 lines of text to write whatever you wish.
We will print it on a gift note like this one: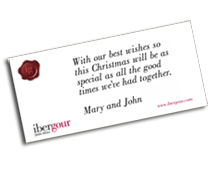 4. Confirm your order
After you have entered the recipient's name and address, the gift options and means of payment, all you have to do is click on "OK: Place my order".
5. Tracking your order
We will keep you informed of the status of your order by email. We will let you know when your order leaves the warehouse and when it is delivered. This final message will be accompanied by your packing slip or invoice, if you have asked for one.
6. What the recipient will get
The recipient will receive a package that contains no receipt or invoice with prices - only the gift card and a packing slip listing the products contained in the order, without prices.