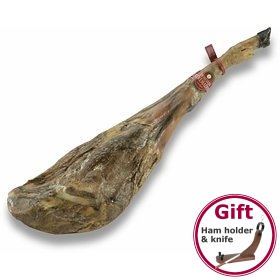 D.O. Extremadura Bellota Ham
Stock:

2

jamones
See shipping speeds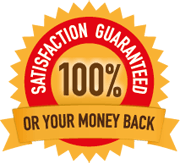 100% satisfaction guaranteed or your money back
If your ham is not
perfect
, we will pick it up and give you a full refund or exchange it for another.
6 months guarantee
Whether there is a problem as soon as you start cutting or it appears at the end
No extra expense (we pay shipping costs for returns)
No questions asked
No small print
Other formats

Vacuum-packed starting at
382.50 €
(3 Kg net weight)

15.20 €
the 100-gram pack
Minimum purchase is 35 packs
Description of D.O. Extremadura Bellota Ham
Price

60.60 €

/Kg VAT included

Brand

Denomination of Origin Dehesa de Extremadura

Breed

Iberian

Diet

Bellota Top quality: pig fed exclusively on acorns (more)

Curing

From 40 to 42 months.

Origin

Extremadura

Cut

Hind leg

Processing

Jamones are artisanally prepared by small producers selected by Ibergour.

Ingredients

Iberian pork ham, salt, and authorised nitrificant salts (E-250, E-252).

Production

Expiry date

We recommend eating your jamón within 6 months after delivery.

Storing and enjoying your ham

Does not need cold or any other special condition to keep well; it can be left at room temperature (more info).
Sales statistics
On sale since June 13, 2006
Nº 12 in repeat purchase

: 14.4% of customers have re-ordered this product.

Nº 1 in reliability

: Zero returns for this product in the last year.
Packaging & Shipping
Packaging
Jamón comes packaged in a cardboard box, wrapped in fat-absorbent paper with a white cloth casing (see photo). A string is provided for hanging.
Hams and shoulders are not packed in individual cartons. We place all the items you purchase in the smallest possible number of cartons to save on shipping costs. If you prefer having them packed in a different way, email us at info@ibergour.com indicating how many hams/shoulders you want, where you want them shipped and how you want them packed. We will calculate the additional cost of shipping according to your indications.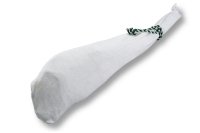 Shipping & Delivery Date
¿Do you want it delivered on a different date?
Contact us
after placing your order, and we will ship it on the date of your choice.
Why buy from IberGour?
Specialists in online sales
More than 18,000 clients throughout Europe
FREE Shipping for orders starting at

200 €
Our customers' reviews
Average rating:

4.5 (see how the average rating is calculated)

As good as it gets
, April 27, 2010
Alastair (Guernsey) Has purchased this product at IberGour
Bought this ham in 2006 for our wedding, and the one we received was perfect. Spent many years working on Baker St so used to pop down to Selfridges food hall regularly and try each iberico that passed through their hands. They never had this one but the one we received I'd rank above Cinco Jotas and on a par with Joselito for sweetness and depth of flavour. I've certainly never had on better, in the uk or Spain.
The only issue is you're not dealing with a single provider so there could be less consistency with regards to quality.
Post a reply

You are sharing your opinion on...

D.O. Extremadura Bellota Ham
Publish your review:
How to slice a spanish cured ham
The slicing of a ham with a knife is part of the genuine, quality Iberico ham tasting experience. It is a simple process too, with the right equipment. Nevertheless, certain safety measures should be observed.
Use a holder designed for this purpose, to keep the ham firmly in place.
When slicing, the hand not holding the knife should always be higher than the hand holding the knife.
Keep your body at a safe distance from the cutting area.
Slice slowly, without applying too much force.
See a complete step by step guide, with images
Slicing manual: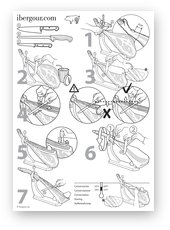 Download our ham slicing manual (PDF 1,1 MB)
Dehesa de Extremadura Designation of Origin (D.O.) - Bellota grade quality

The red band on the hoof of these hams certifies that they are of Bellota Grade Quality, the finest quality produced by the D.O. Dehesa de Extremadura region.
The red band is the distinction conferred by the Producers' Association of the Dehesa de Extremadura Designation of Origin certifying that you have bought one of the choicest Ibérico bellota hams produced in Spain.
This marking, and the certification of breed of the purebred hogs, supervision of feeding (exclusively acorn-based diet), and stringent controls for slaughter and salting/drying periods, are the highest guarantee of the quality of these hams.